For years I have been painting hikes. My new series, Oregon Coast Trail, a small step in a new direction of painting a hike that I didn't take. My hiking buddy, Pete Miller, hiked the entire 382 mile trail in 21 days this summer. (Wow, right?) As he hiked he sent me photos.
The First Part of the Series
In my first set of paintings I painted as he hike. Everyday I opened up my email to find a new set of photos, I'd pluck one out of the all the amazing sites, and paint it. It was a great way to vicariously enjoy the experience of the hike, without walking 20 miles a day.
Current Paintings
Right now (September 2016) I am painting 30 paintings in 30 days. With all these photos I am looking through, and really studying one scene as I paint it, I really feel as if I know the whole coast. In fact, I had a new experience this week. While at the doctor's office I was staring at the photos of the coast on the waiting room wall. I realized that I knew where every one of the was taken! I really have experienced this whole hike, through painting.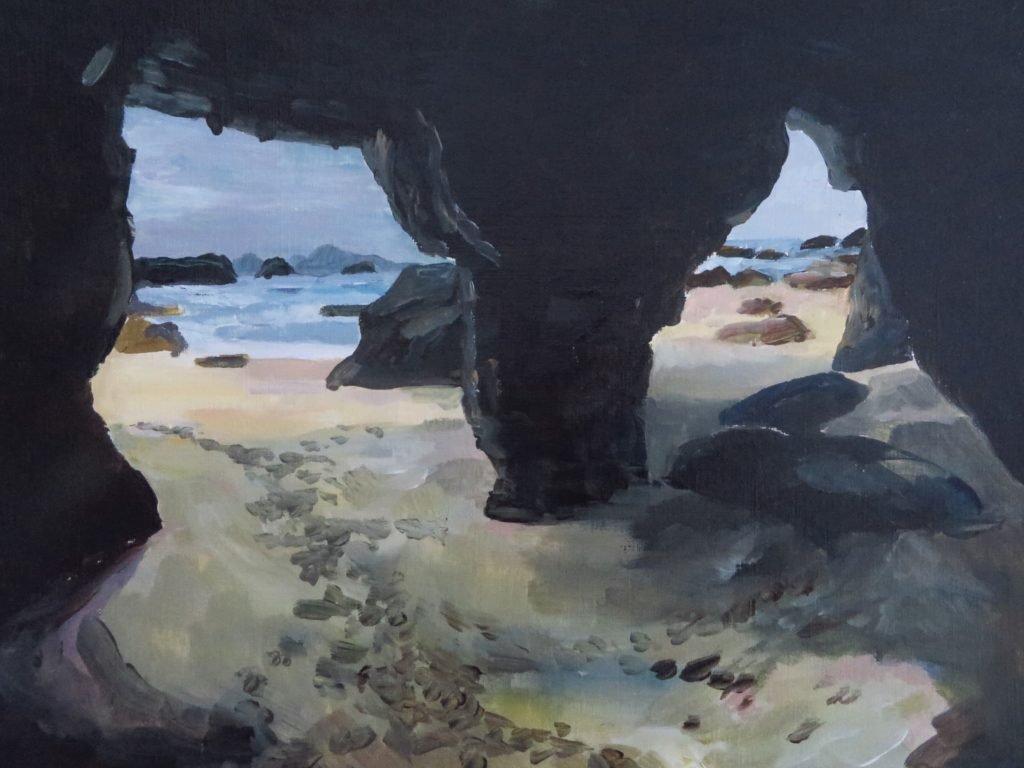 Select a painting for yourself at my website. The series Oregon Coast Trail is listed under Paintings of Oregon. 
Let me know what you think! Are you enjoying this hike too?
Sign up to receive!
See Works in Progress
Newsletter with exhibitions and events, & outdoor experiences
Art deals only offered to collectors and people on the email list
Follow me here:
Share this post: